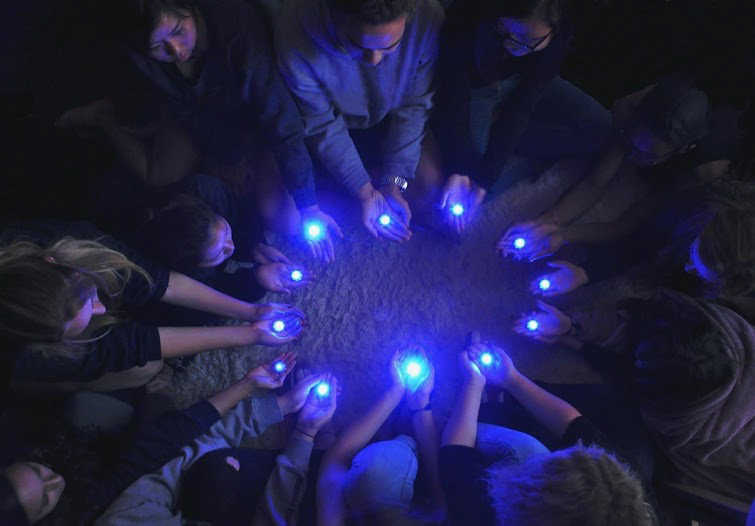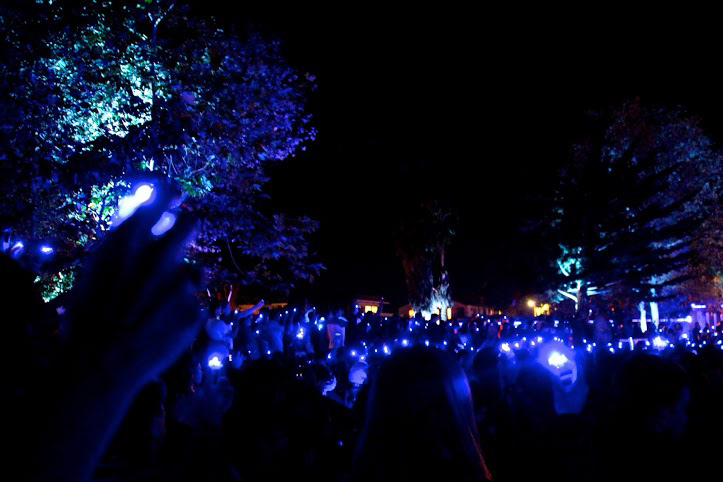 Blunite is a community effort based in Isla Vista, California to stand together for the month of May. Originally founded in order to heal and illuminate a community in the aftermath of darkness, Blunite focuses on encouraging unity and hope in Isla Vista and beyond.

We encourage local businesses, campus buildings and individual households to "glow blue" by lighting Isla Vista in blue LED's. Whether placing tea lights in windows, changing bulbs to blue ones or outlining our buildings in light, we invite the community to join us in solidarity and envisioning a bright future.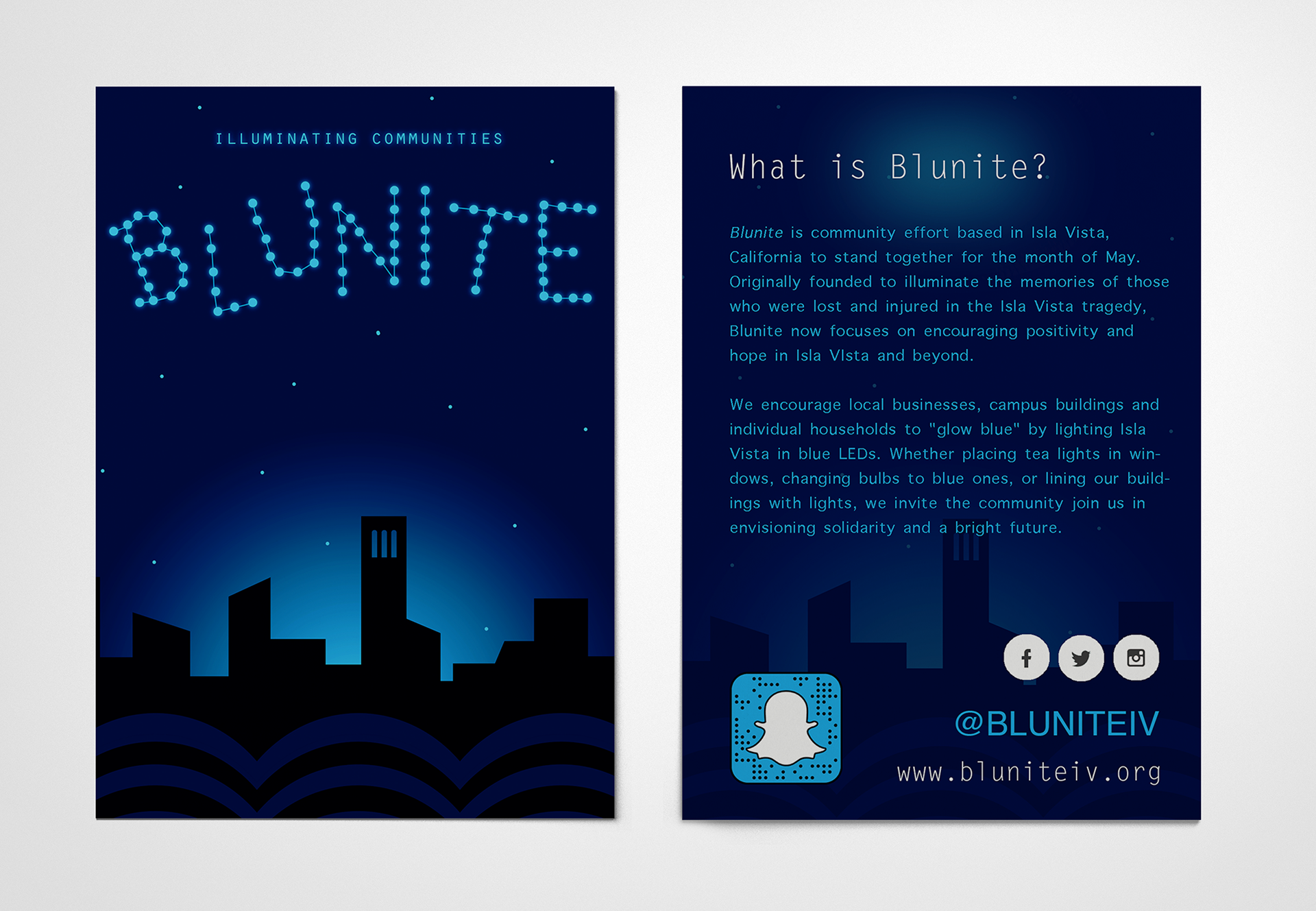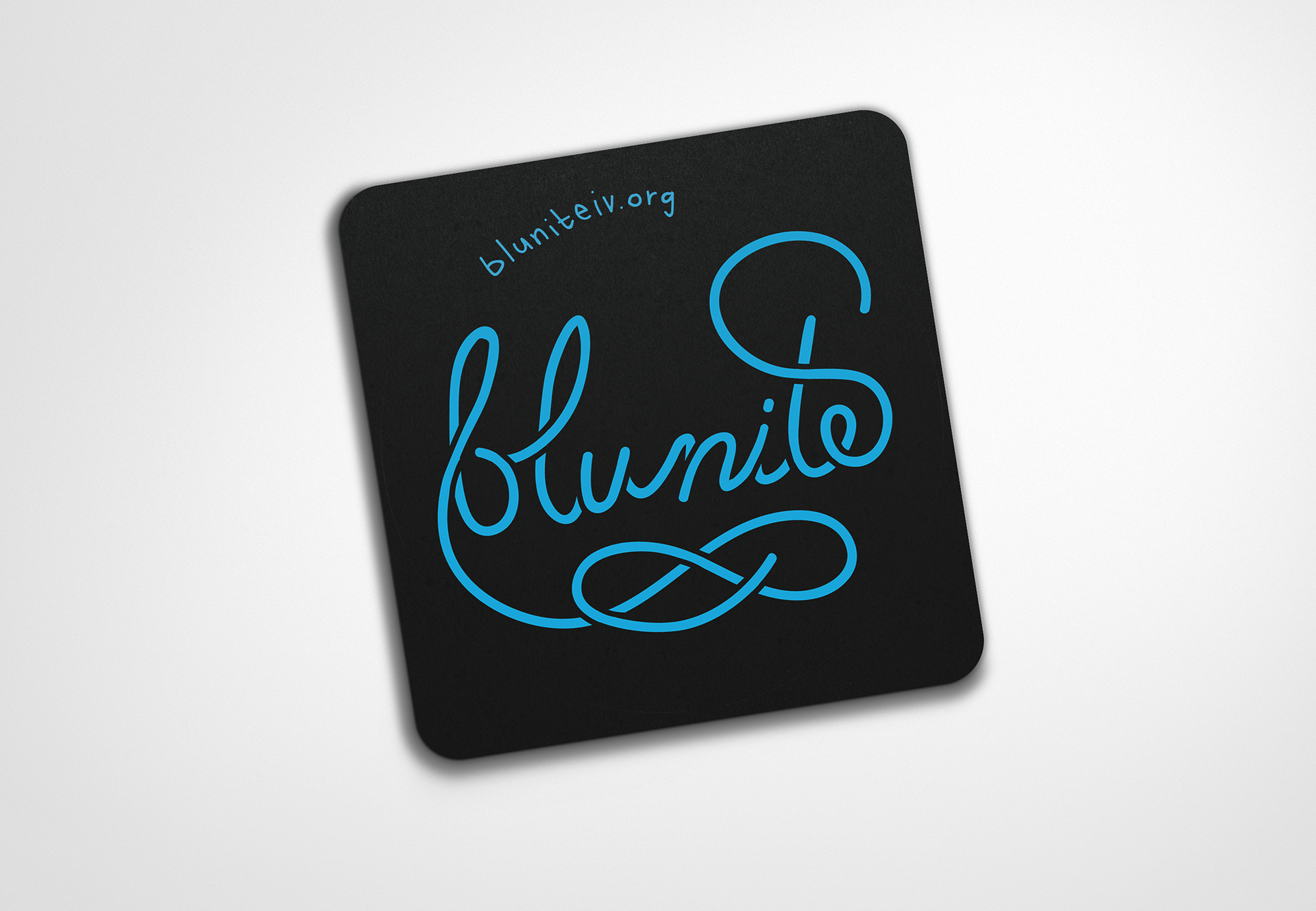 Past endeavors include a large-scale light carnival that brought together over 2,500 students and families of Isla Vista, an all-day memorial event with therapy dogs and on-site counselors, art installations dedicated to the victims and their families, a 3,000 person tea light vigil, and a 1,500 bag illuminated pathway.