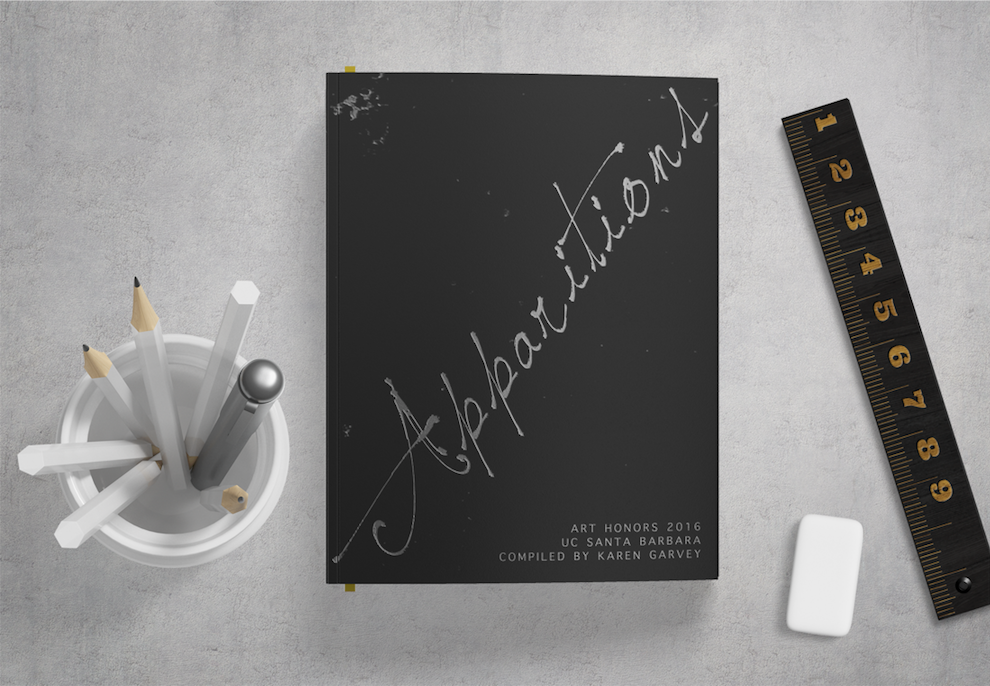 Publication of selected works by 
UCSB Art Honors
program 2016. Theme inspired by imagery of ghosts/phantoms/natural beasts.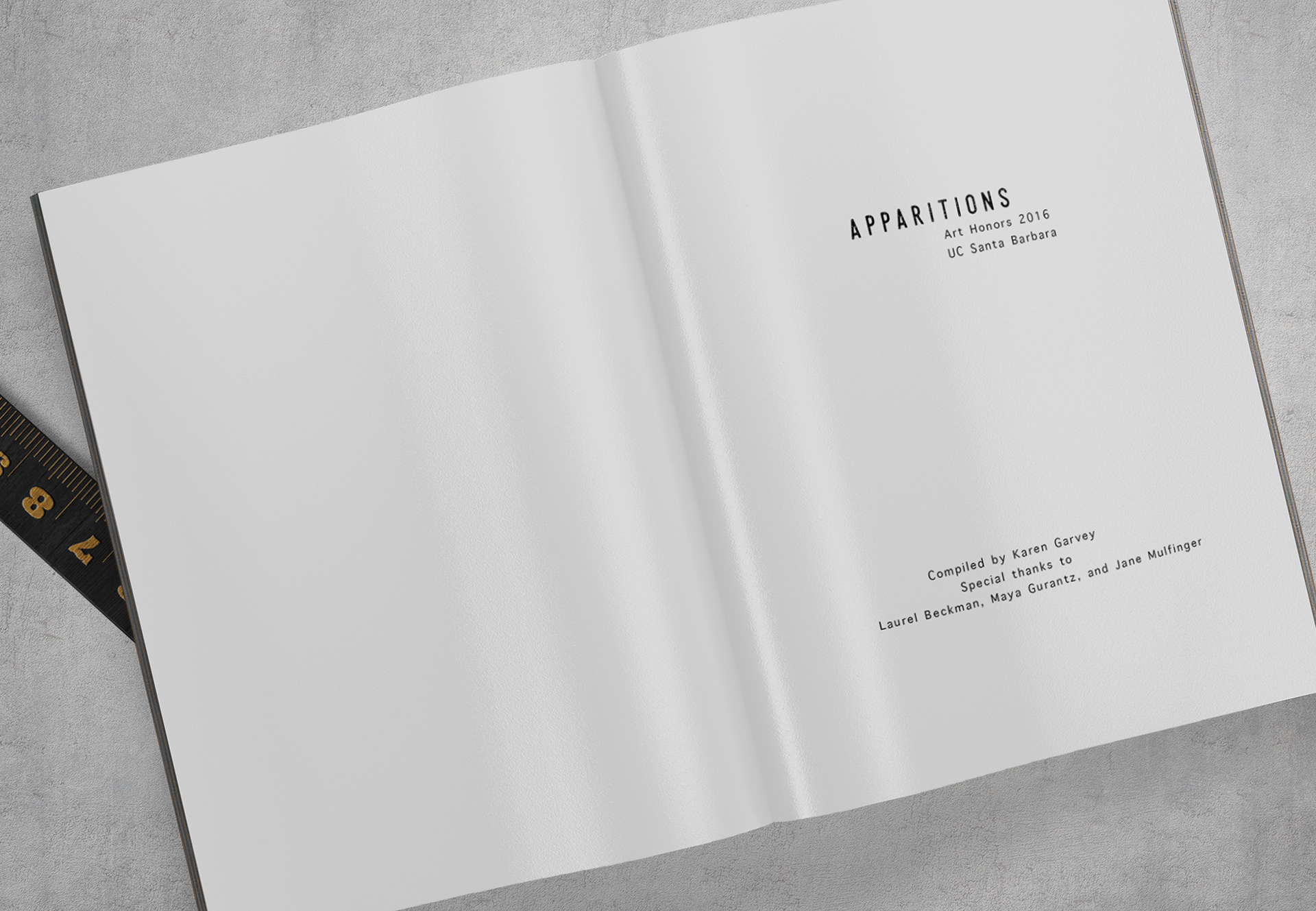 These publication was compiled as a final project and gift for my Art Honors cohort. We had eleven students admitted to the honors program, and spent countless hours in the studio researching, writing, critiquing, and of course, making art.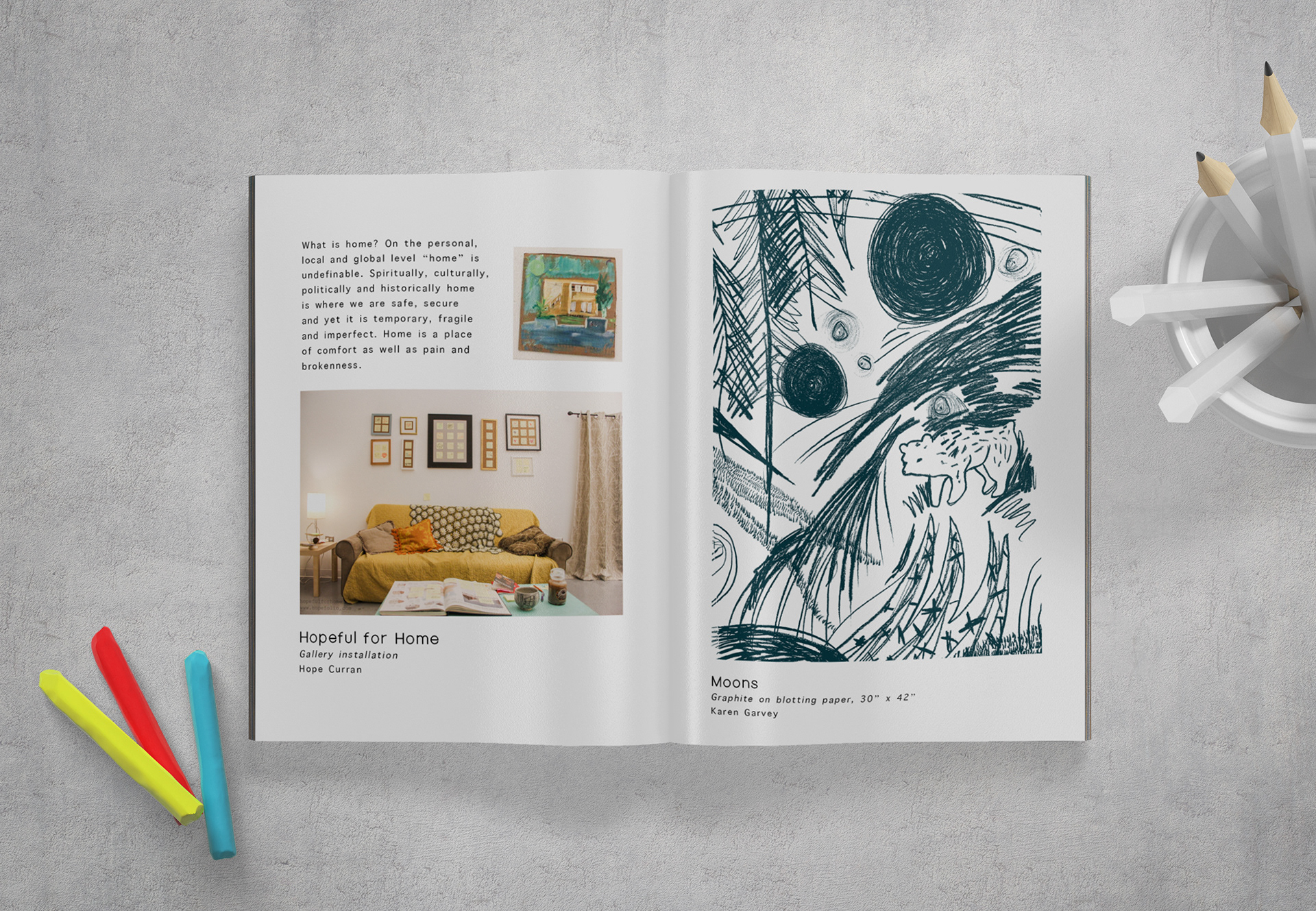 For Apparitions, I included two selected works from each artist. Pages were arranged by aesthetic cohesion - works that visually went well together were paired together.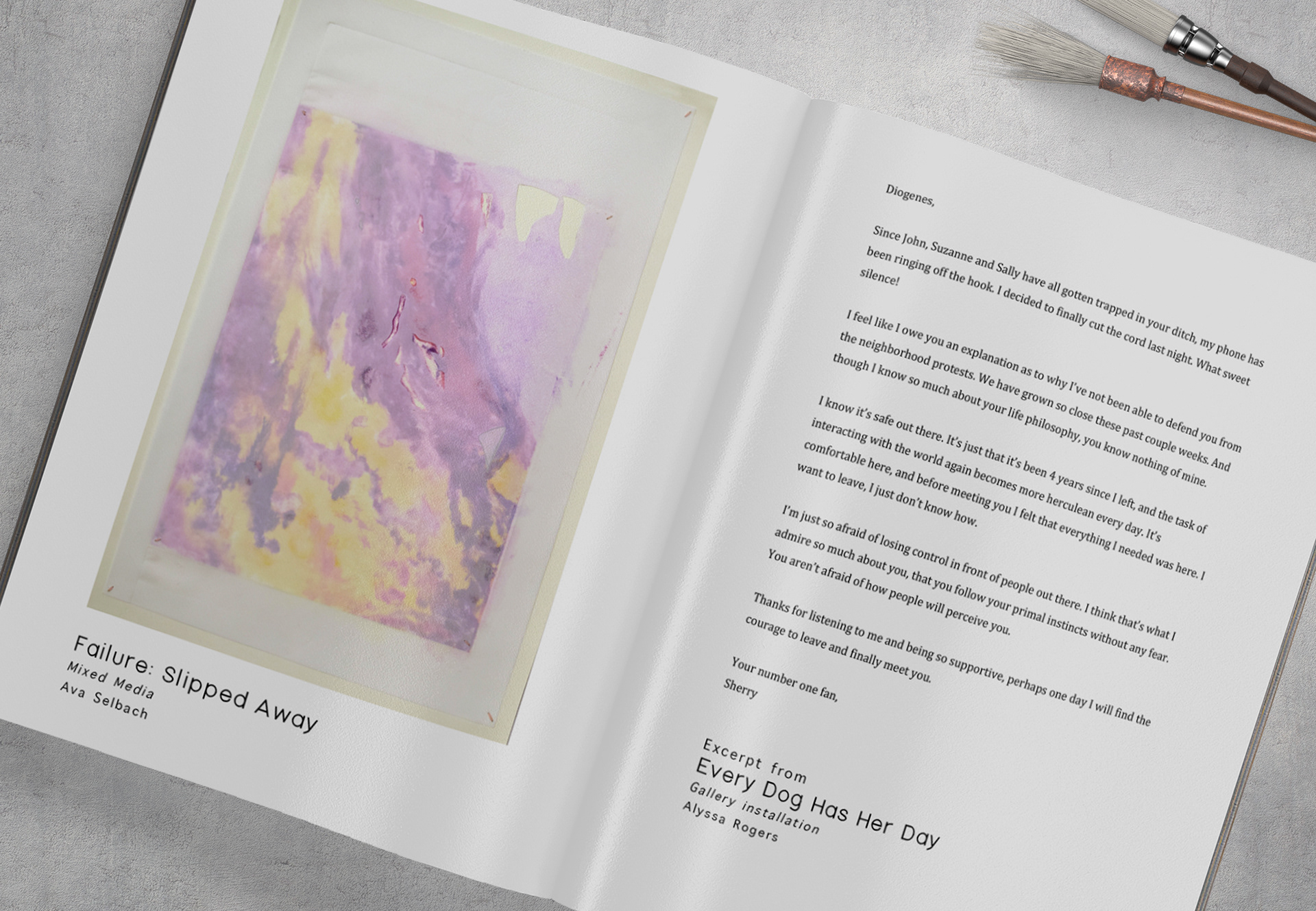 Fonts were chosen to create a vibe of cleanliness and simplicity, as to not take away visually from the art work. Poetry and written works were kept in their original format.