Dogma is a fictional dog-training app. The app helps with every step of the dog training process - from puppy to adult - in an interactive, visual, and fun way.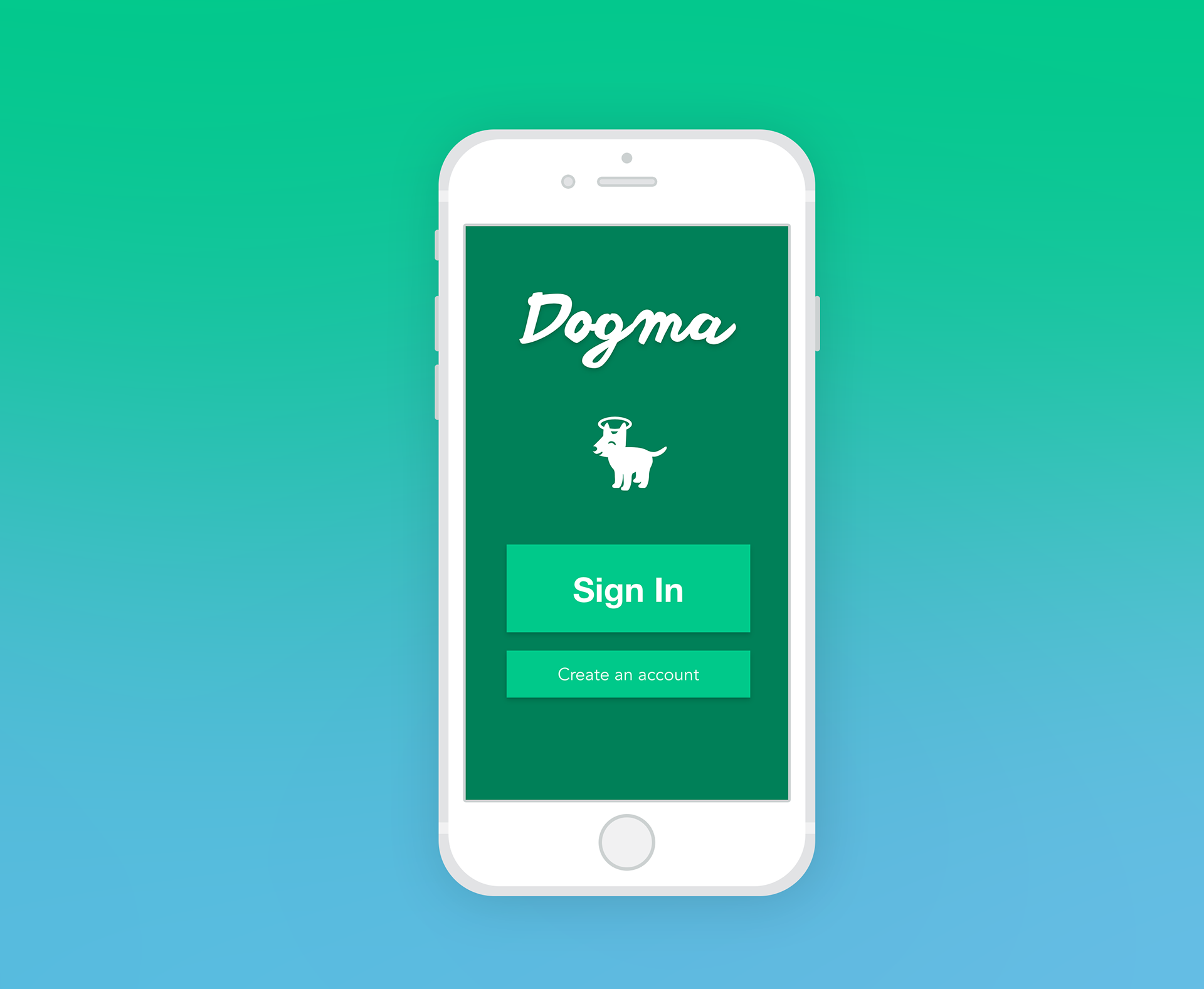 Learn, discover, and play! Create an account and explore different levels of dog training. Dogma has a bright (but easy on the eyes) green theme.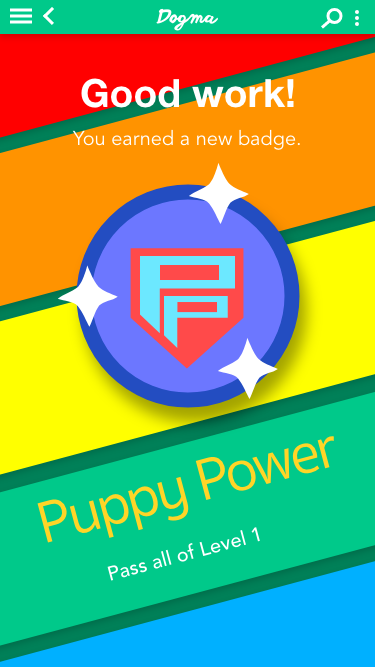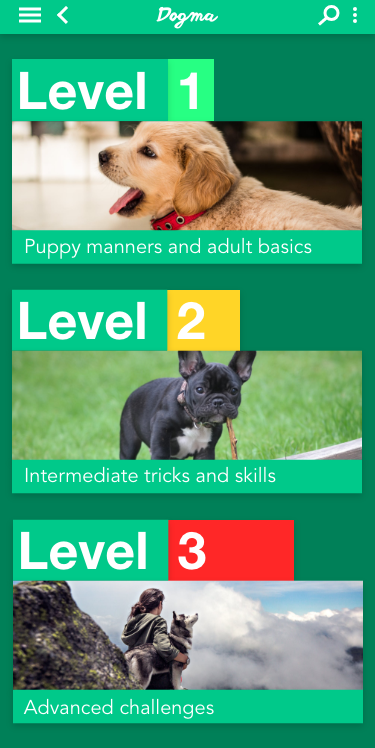 Learn skills with step-by-step instruction. Easy-to-follow lessons are guided visually with imagery and key terms.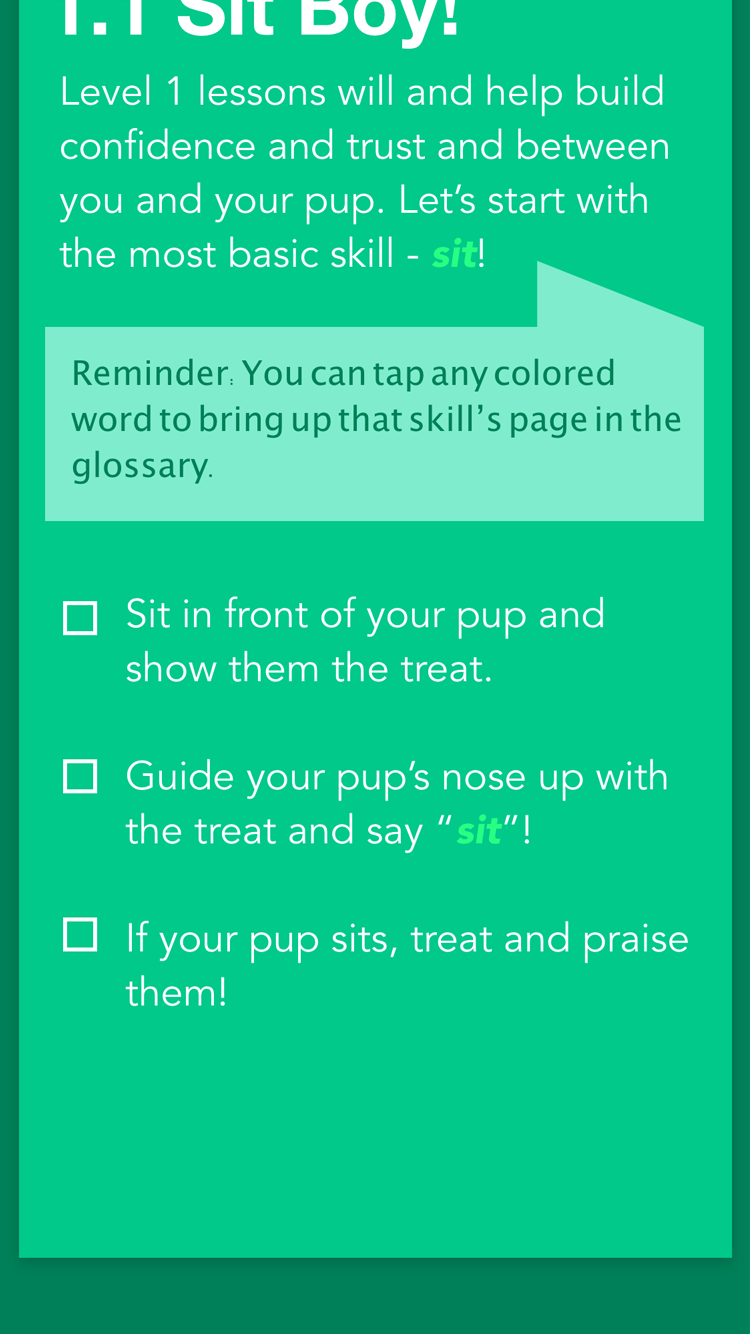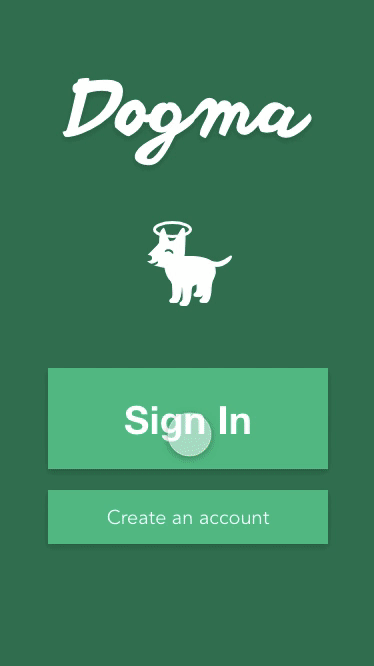 Earn badges as you and your dog progress!